As we farewell Summer and what seemed to be a never-ending progression of hot sunny days, we also say goodbye to our warm-weather wardrobes and those light-weight fabrics (we'll miss you, linen; see you poolside next year) that have helped us battle the rising mercury without compromising on our attire.
Happily, though, this passing of seasons means we get to reacquaint ourselves with our Autumn and Winter specialists (hopefully the moths and mould have kept their distance).
Here are five tips on navigating the transition.
Layer Player
Weather can be an unpredictable thing, particularly in those awkward transitional months (and even more so if Fran in IT keeps control of the office air conditioner). Dress in layers, so you can add and remove jackets, coats and waistcoats as the temperature changes.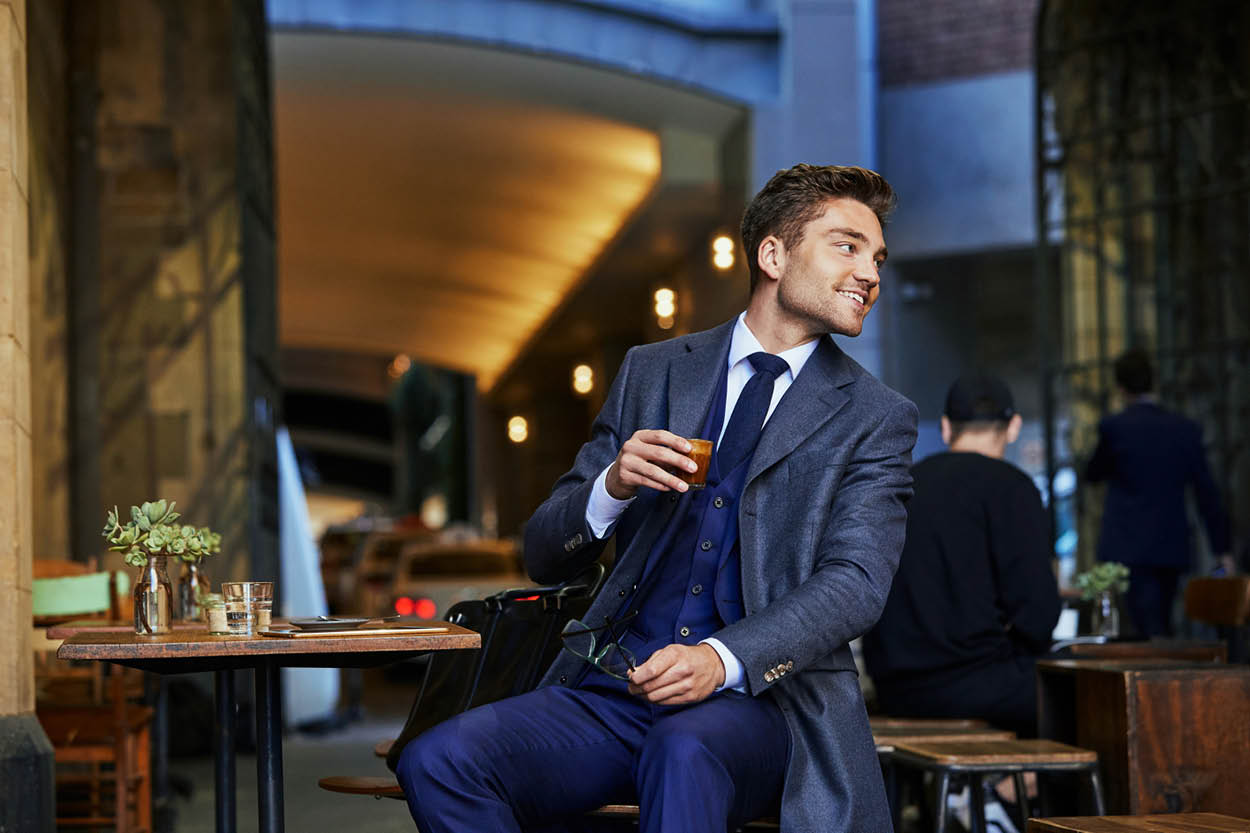 Check Mate
While Summer gives you carte blanche to go bold with colour, the cooler months are there to play with vibrant and sophisticated suiting fabrics. From classic English houndstooth to big, bold windowpane checks—check suits are your best friend in cooler months. Just remember to keep your shirts, shoes and accessories simple: your outfit can only handle one star player at a time.
Grey Goose
Navy may be your best all-year friend, but grey is particularly useful in Winter, helping add some charm and subdued elegance to your wardrobe. Just be wary of your accessories; if they're too tonal and conservative, you'll risk matching the gloomy weather and bring the office mood down. Have some fun and play with colour, texture and pattern with your ties, pocketchiefs and custom overcoats.
Dark & Stormy
The arrival of grey suits also means saying hello to your black leather goods again. If you want to maintain some playfulness in your wardrobe throughout Winter, invest in some more relaxed (but darker shade) loafers or brogues, rather than always relying on your Oxfords (which every gent should absolutely have).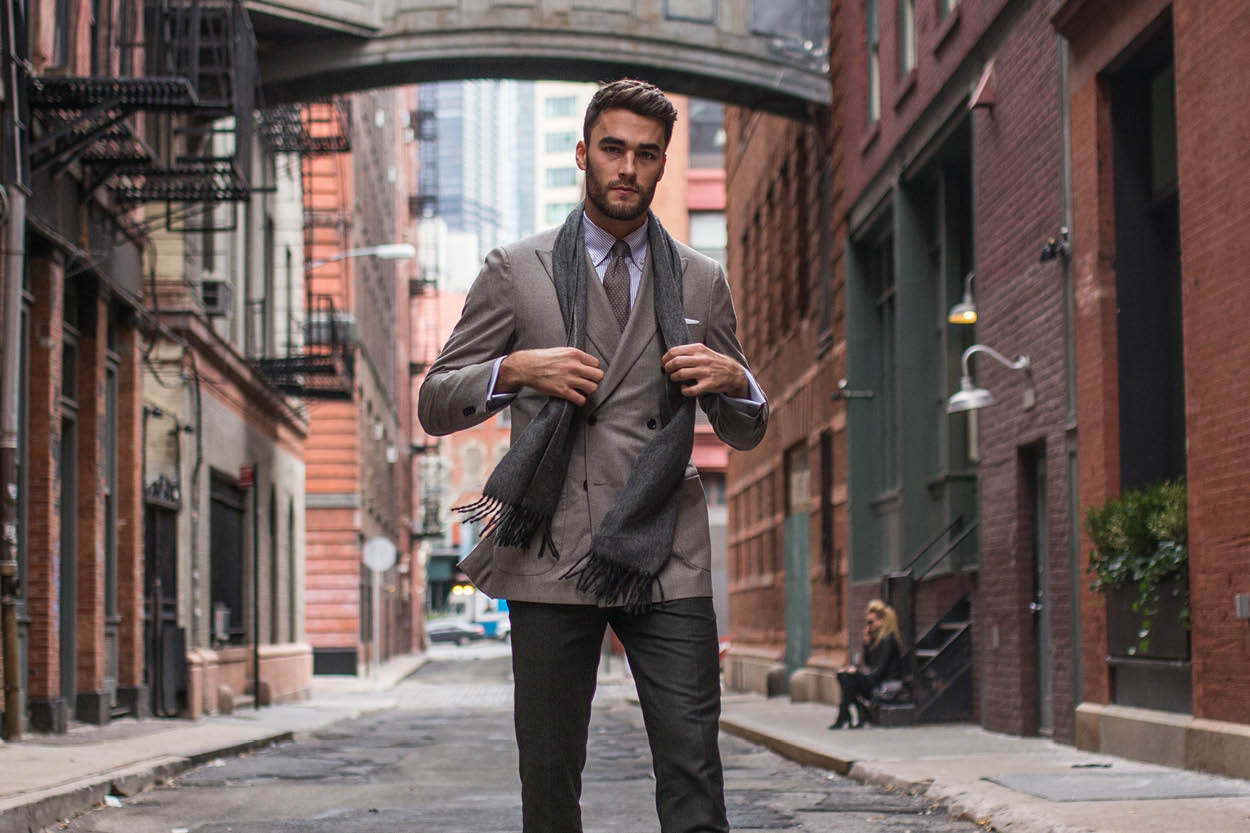 Textured Affair
Nothing says Winter and warm like quality textured fabrics. Thicker wool suits, twill cotton shirts and knitted ties help you battle the frost and lend your style some country English charm (just don't fall off the horse come hunting season, old chap). The addition of more texture and layers also means you can play with heavily tonal outfits without risk - navy on navy and shades of grey on grey all work a treat when there's depth to your fabrics.